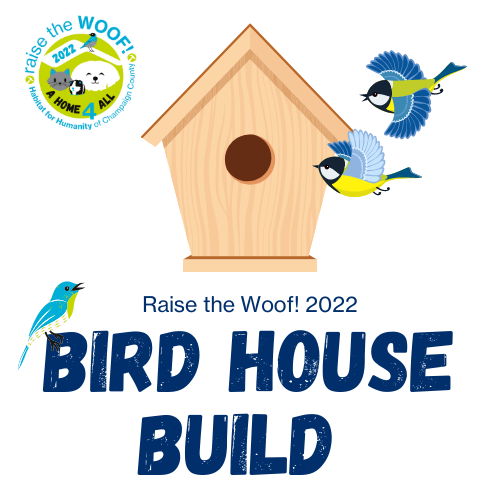 New for 2022! Looking for a fun project to entertain your kids on the weekend? Or maybe you've always wanted to learn how to build a house for our feathered friends? If so, join us for our Raise the Woof! 2022 Birdhouse Build!
We will give you all the materials, the tools, instructions, and some assistance (if needed) to build a lovely cedar birdhouse that you can take home and use as you wish. The fee to build is a $25 donation to Habitat to Humanity of Champaign County, which will be used to build affordable housing with a local Habitat partner family. We ask that all participants please pre-register by September 10th using the form below.
Date: Saturday, September 17th
Time: Birdhouse building will be taking place between 10 am-1 pm, so drop by anytime during that 3 hour window. And while you're there, you can check out all the exciting building going on at the Raise the Woof! event!
Place: 302 N Broadway, Urbana (next to CU Adventures in Time & Space)
Cost: $25 donation to Habitat of Champaign per birdhouse. Fee can be paid the day of the event, via cash, local check, or credit card.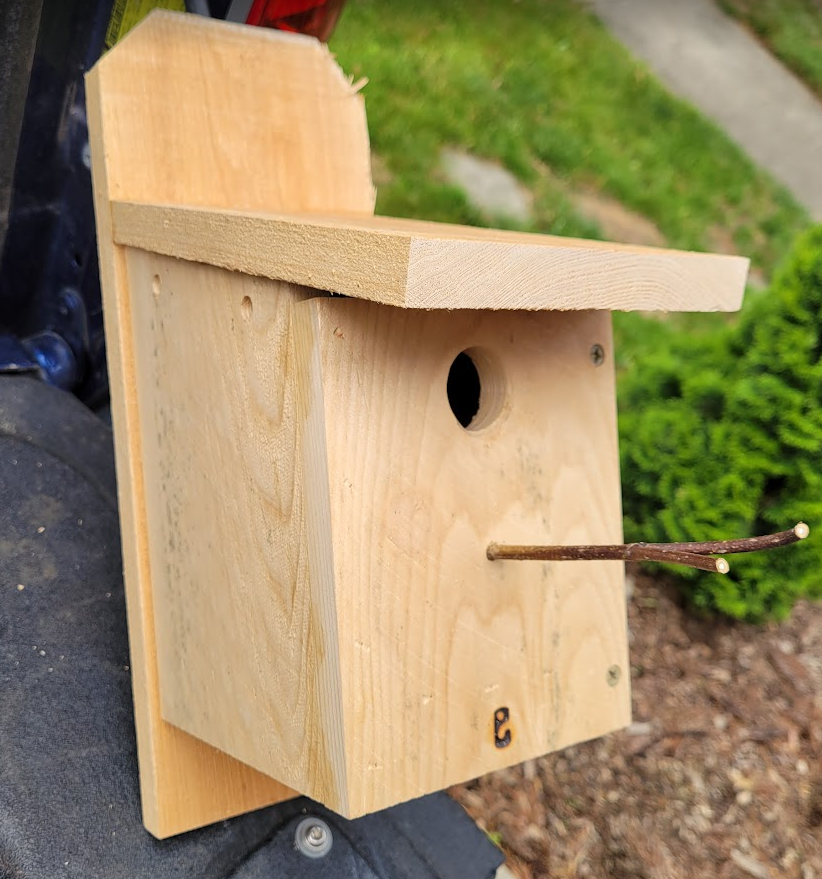 You can pre-register via the form below, although walk-ups are also welcome!