Volunteers perform the majority of the work on build sites.
To become a Habitat volunteer, please register on-line via calendar system below. When you log in and register as a new volunteer, you will be provided a profile page where you can let us know what your interests are, any special talents or skills you may have and your availability.
Projects include: rough framing, siding, painting, insulation, drywall, electrical, warehouse, home repair, landscaping and working at the ReStore. Volunteering your time with Champaign County Habitat is a fun and rewarding experience. You develop construction skills while working side by side with partner families as they complete their sweat equity hours.
We volunteer on Saturday's from 8:00am-3:00pm. We will provide everything you need for an enjoyable build experience. We would love to see you on the job site. Sign up for any Saturday and we'll let you know where to go and the tasks we'll be working on!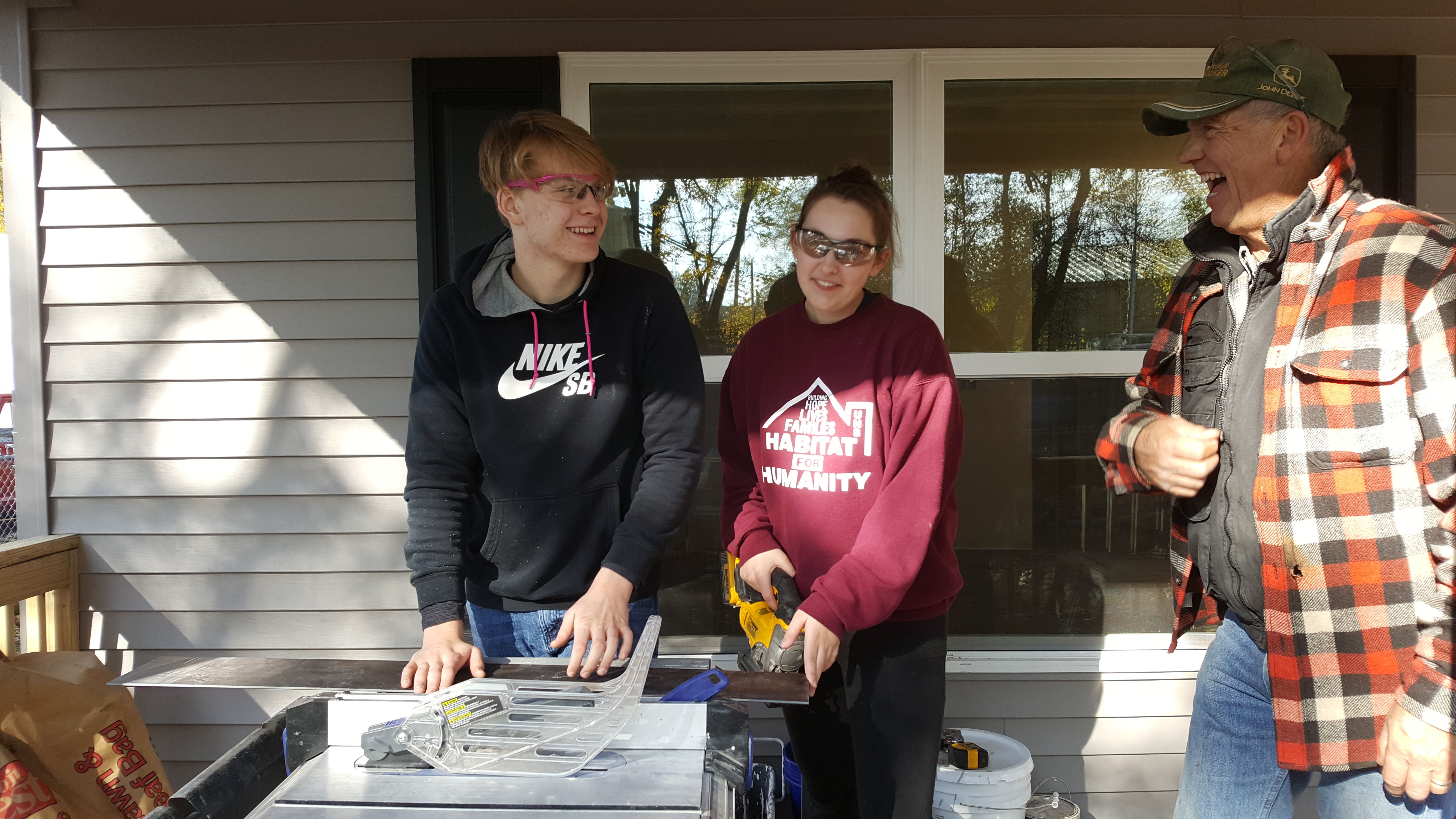 ___________________________________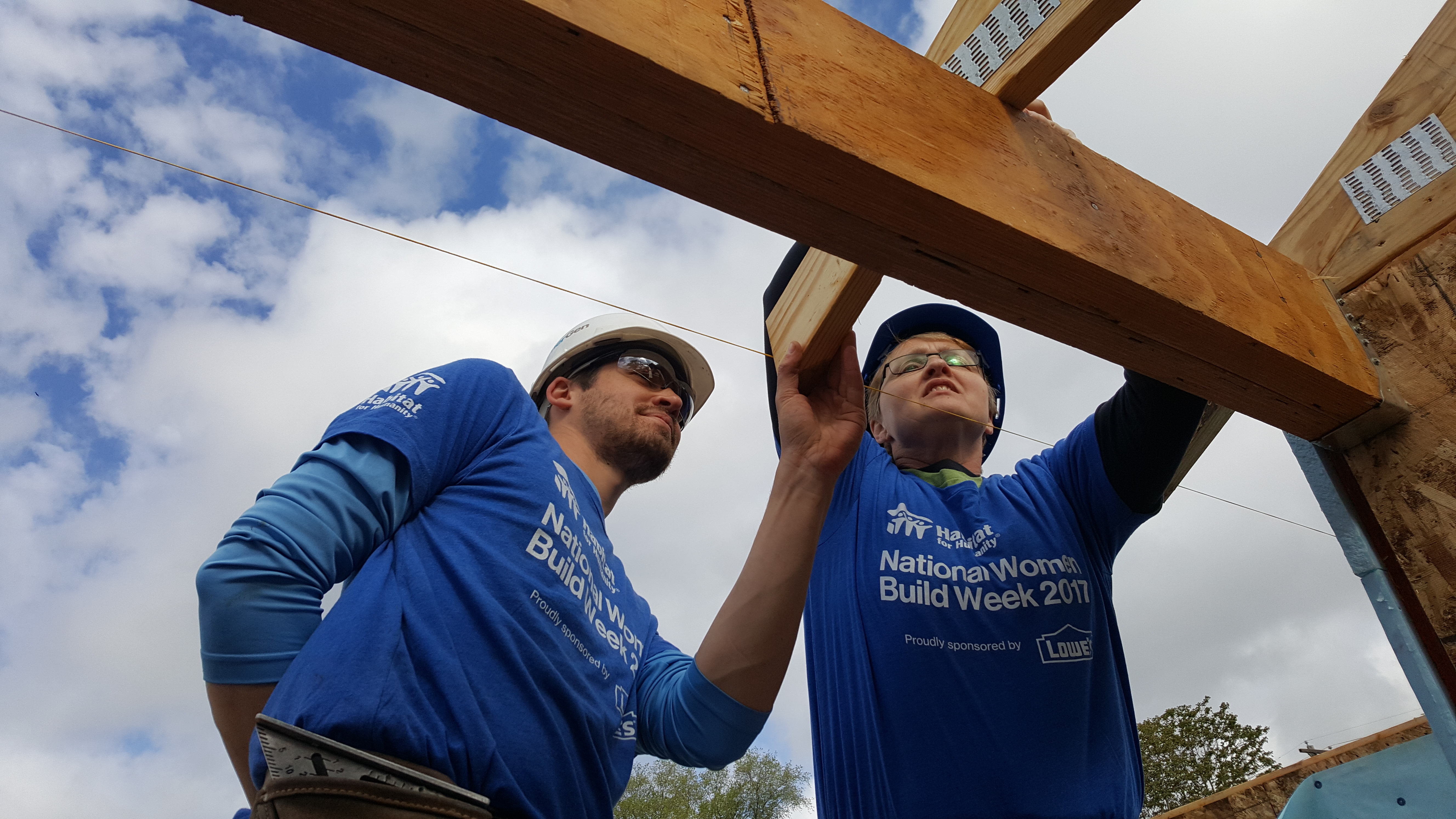 CONSTRUCTION LEADERS- We need you!
Habitat does more than build homes and faith. It also builds leaders. Habitat provides hands-on training and mentorship for new leaders. You will develop new construction and leadership skills while at the same time enriching your community. You will have the opportunity to build a team and build a home from the ground up. Habitat is looking for new leaders to share in this challenge!
The Crew Leader's principal function is to coach the volunteers to produce acceptable results in a safe manner. A Crew Leader can usually guide four to five unskilled or semi-skilled volunteers. Crew Leaders demonstrate tasks, maintain standards, monitor safety, and assure that the volunteers have enough meaningful work to have a satisfying experience. A Crew Leader should be a people person, possess some basic construction aptitude, enjoy leadership, and be able to learn tasks quickly and then demonstrate those tasks to others.