As a part of Habitat for Humanity's sweat equity component, each partner family completes several required homeowner education classes. These classes are designed to prepare families for financial responsibilities of becoming homeowners, how to best maintain their homes and acclimate into their new neighborhoods. Habitat's overall goal is to empower families to become knowledgeable and successful homeowners.

Classes and workshop are taught by Habitat staff and volunteer facilitators and are FREE to anyone in the public.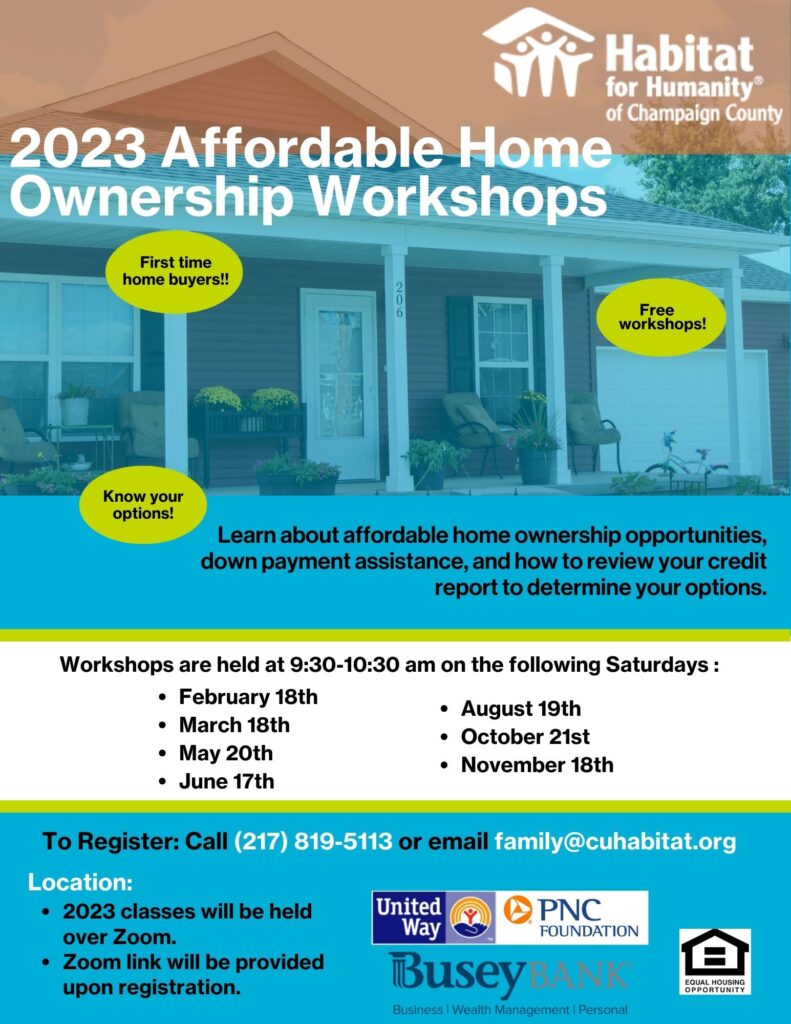 Homebuying & Homeownership 101
A ten-part program that focuses on topics that help prospective, new, and established home owners. This program provides an unbiased, comprehensive overview of the home purchase process to help homebuyers make informed decisions, and helps homeowners manage their most important asset–their home.