Our volunteers join us for all kinds of reasons: to give back to the community they love, to build a sense of camaraderie on their corporate team, to learn new skills and meet new friends, or simply to spend a little more time outdoors.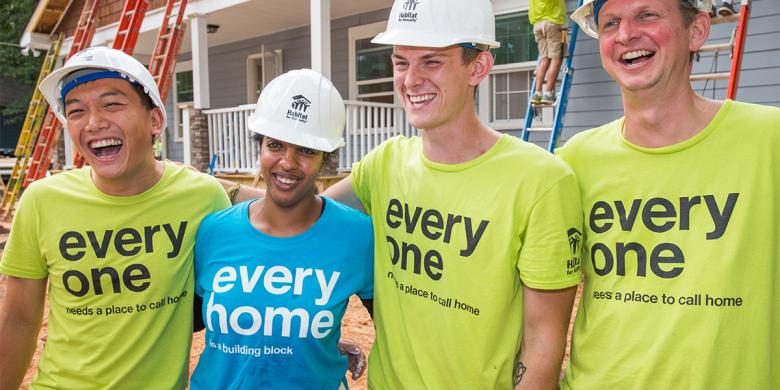 What they all end up finding is a place in the bigger picture.  
By working alongside diverse groups of people, going to new communities, and taking on exciting new challenges, our volunteers learn how they can use their own time and talents to dramatically improve the lives of those around them. And they have a whole lot of fun doing it. Join us in building a stronger Champaign County!
Volunteer at the ReStore
Think of the ReStore as a whole new type of retail therapy. It's our way of keeping home goods and appliances out of the landfill, funneling much-needed funds back into the community, and providing conscious consumers with quality items at discounted prices.
We invite both individuals and groups to volunteer, with three basic requirements: good organizational skills, minimum age of 14 years old, and the desire to create a positive environment that encourages customers to keep coming back!
Volunteer on a Build
Building a Habitat home is a tangible expression of your desire for everyone to live a stable and healthy life. No experience is necessary to be a part of our team, just a belief in our mission, a positive attitude, and a willingness to learn.  
By working alongside current and future Habitat homeowners, other volunteers like yourself, and Habitat construction staff, you'll see that your effort and our experience can create a change that will be seen for generations to come.