WHY DONATE TO THE ReSTORE?

Habitat for Humanity ReStore sells new and gently used furniture that's donated to us by generous people like you. In addition to providing household items at affordable prices, these sales help Habitat for Humanity fund the construction of homes for families with low-incomes. The money raised helps families build a decent and affordable place to call home. When the items you donate to ReStore are sold, the money helps families achieve the strength, stability and independence they need to build a better future.

Your donation is about to become someone's exciting bargain or cherished treasure!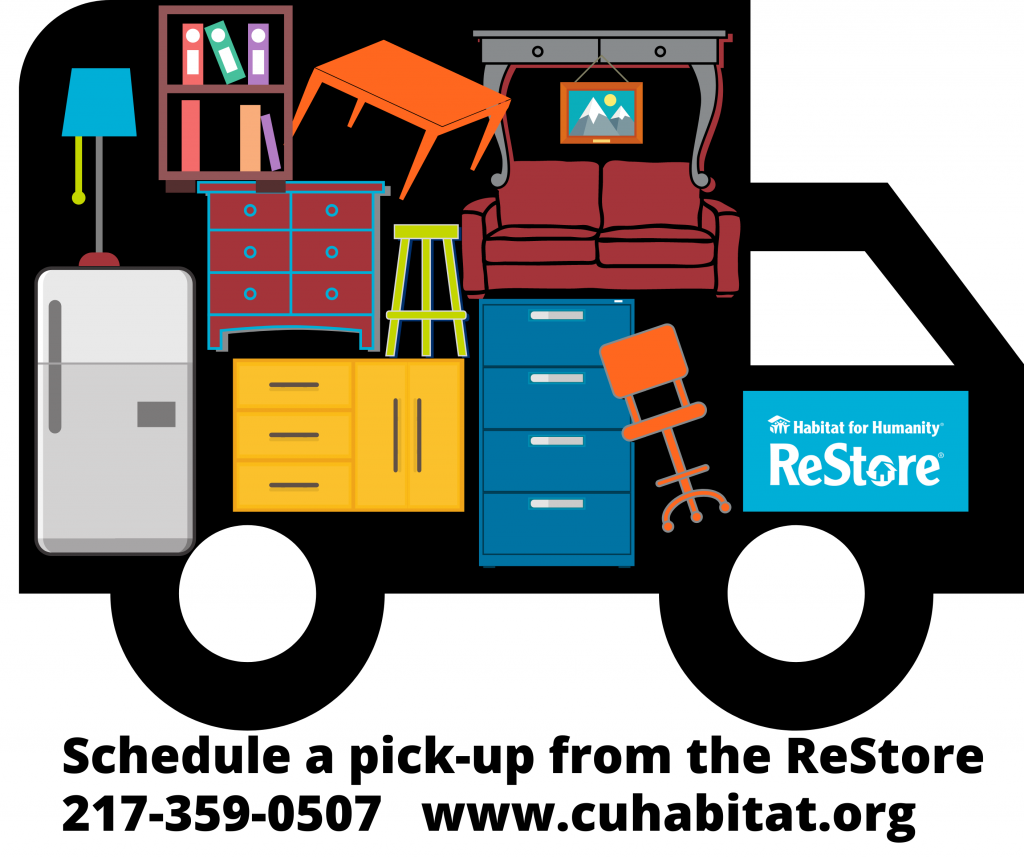 We greatly appreciate your interest in donating to our Habitat for Humanity ReStore! Our store is committed to maintaining a high level of quality among the products we offer for resale and therefore regretfully cannot accept all potential donations. Pictures in advance of your items is helpful as donations acceptability is at the discretion of ReStore staff. To request a pick-up of larger items you'd like to donate to the ReStore, please complete the form below, and someone from our Donations team will contact you shortly!
You can make an impact in our community by donating furniture that meets the following criteria:
Three or more furniture items. Large appliances and furniture must be in good condition without scratches, rips, fading, or stains and without parts that are missing, broken, rotting, splintered or otherwise damaged. Due to size and weight, individual couches and working appliances count as three items.
Items must be things we sell in the ReStore. Please see our our donation criteria page.
Office furniture donations are limited to items such as side tables, sofas, chairs and simple desks (not executive or L-shaped) that can be used in the home.
To request a pick-up from our ReStore, please fill out the request form below. A staff person from our donation team will follow up with an email or a call to confirm the submitted information. Habitat ReStore will then schedule a time and date that works for both parties based on the open-time slots on the pick-up schedule. During the busy season (late spring to early fall) we often schedule 2-3 weeks out so please keep this in mind and schedule ahead of time if you have a specific pickup deadline!
Please note that we prefer that ALL donations be moved to covered porch/patio, a garage/carport, a driveway (away from the street, weather permitting), or right at the front door. For home pickups, all items must be in one room on the main floor.
Please note that filling out this from does not guarantee a pickup. This only starts the process of getting on our schedule. Thank-you!
If you have items to donate but cannot meet our criteria of having items on one floor or need things moved immediately, we have partnered with ReSupply who can bring your donations to Habitat's ReStore for a fee.