Do have an unused vehicle taking up space in your driveway or garage? We'll take it off your hands! Your vehicle can help a family build a safe, affordable, decent place to live and save the environment.
What is Cars for Homes?
Cars for Homes™ is a vehicle donation program through Habitat for Humanity that raises money for homes to be built in the local community.
Cars for Homes™ accepts a majority of cars, trucks, boats, RVs and other vehicles with proper title and ownership information, and makes the arrangements to have your vehicle, keys and title picked up for processing.
How does my car help Habitat?
Cars in good condition will be resold for money that will help buy supplies for building affordable homes.
Junk cars are typically transported to auto salvage yards where all reusable car parts, batteries, tires and fluids are removed. Vehicles that can be recycled are crushed, shredded and recycled into steel.
Recycling cars keeps a huge amount of steel out of landfills – enough to build nearly 45,000 steel-framed homes every year. The energy saved each year is enough to power approximately 18 million homes!
Habitat is paid for these cars. Although the revenue is less for a recycled car than a car that is sold at auction, every donation can make a difference and families that partner with us are extremely grateful for your help.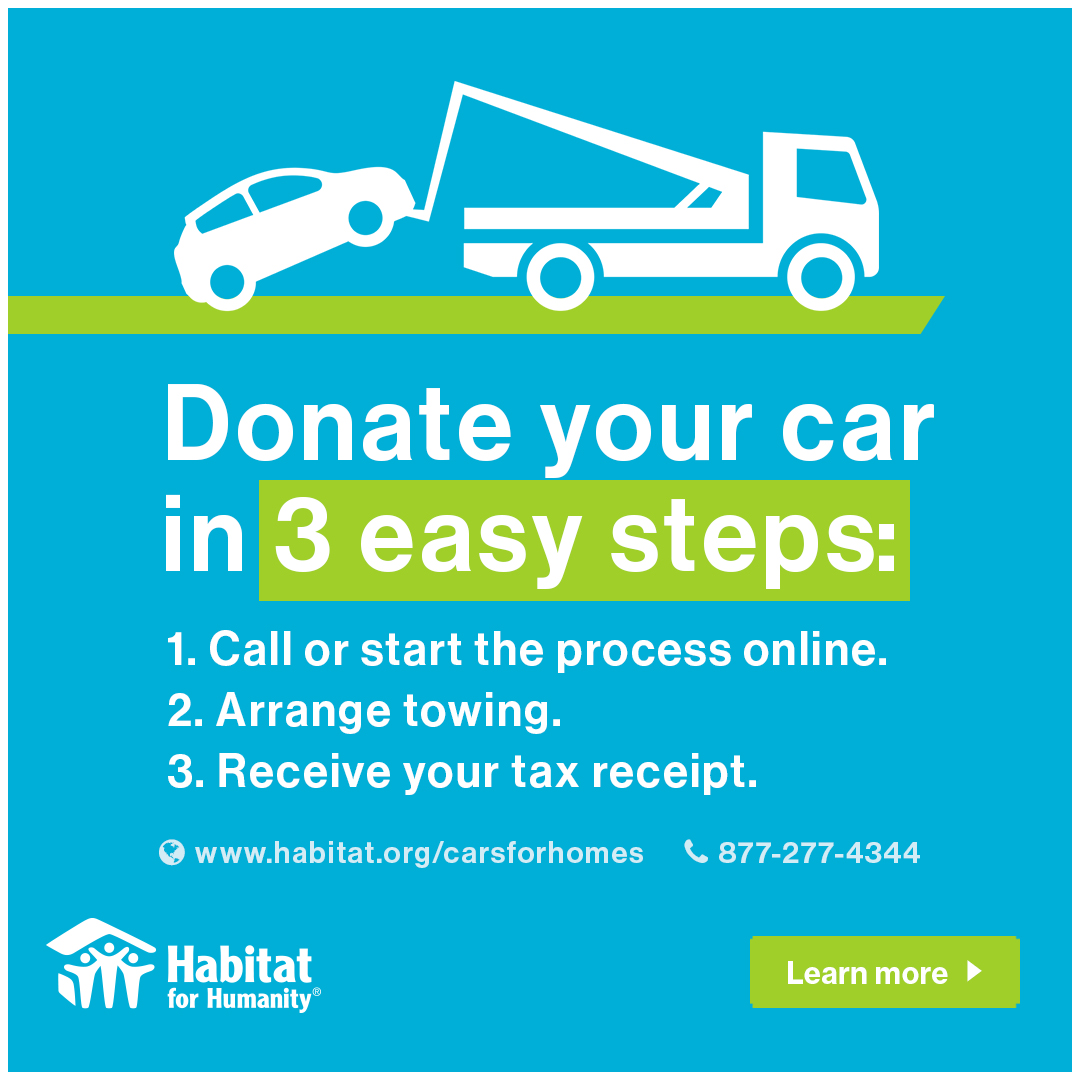 Net proceeds generated by donated vehicle sales are used to help build affordable homes in the Champaign County area. It's fast and easy to do, and your donation may qualify for a tax deduction.