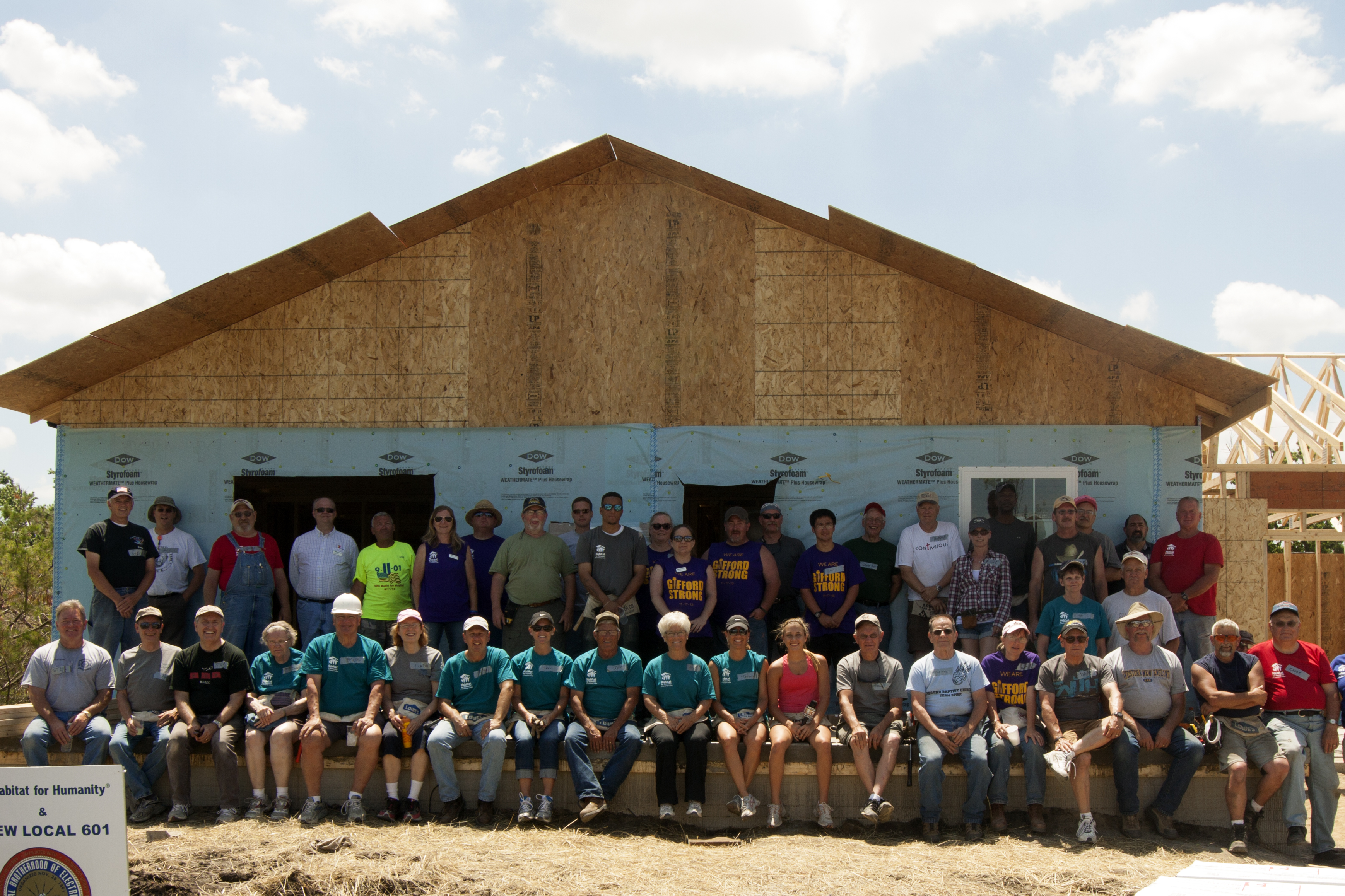 In 1991, a group of community members concerned about racial injustice in Champaign County met at St. Peter's United Church of Christ in Urbana. As a result of that meeting, Habitat for Humanity of Champaign County was formed.
The first home was built and sold in 1992. Since then, the vision of the original organizers has been nurtured and expanded. By the end of the year, 123 families will have purchased simple, decent, affordable homes in our area.
The UIUC Student Chapter began in the Spring of 1992, and became an official chapter with Habitat for Humanity International in March of 1993. The student chapter has been a key to the success of the Affiliate. When they're not working on a house, the students are out in the community fundraising, planning events, volunteering on projects to connect with local Habitat families, and raising awareness about poverty housing. Visit the University of Illinois student chapter website here.
Following its opening in 2003, the ReStore quickly outgrew its first home in downtown Champaign and moved to its current location at 119 E. University in 2006
_______________________________
Mission: A world where everyone has a decent place to live.
We transform lives by helping limited income families secure decent and affordable shelter through low construction costs, zero percent financing, and homeowner education.
We believe the elimination of poverty housing–helping families achieve access to safe, decent housing–permanently transforms lives and strengthens communities.
Habitat for Humanity's work is made possible through the generosity of individuals, faith groups, businesses, organizations and grants. Additional funding is derived from Habitat's Restore.
Limited income families that have a housing need, the ability to repay a mortgage, and a willingness to partner are eligible for Habitat support.