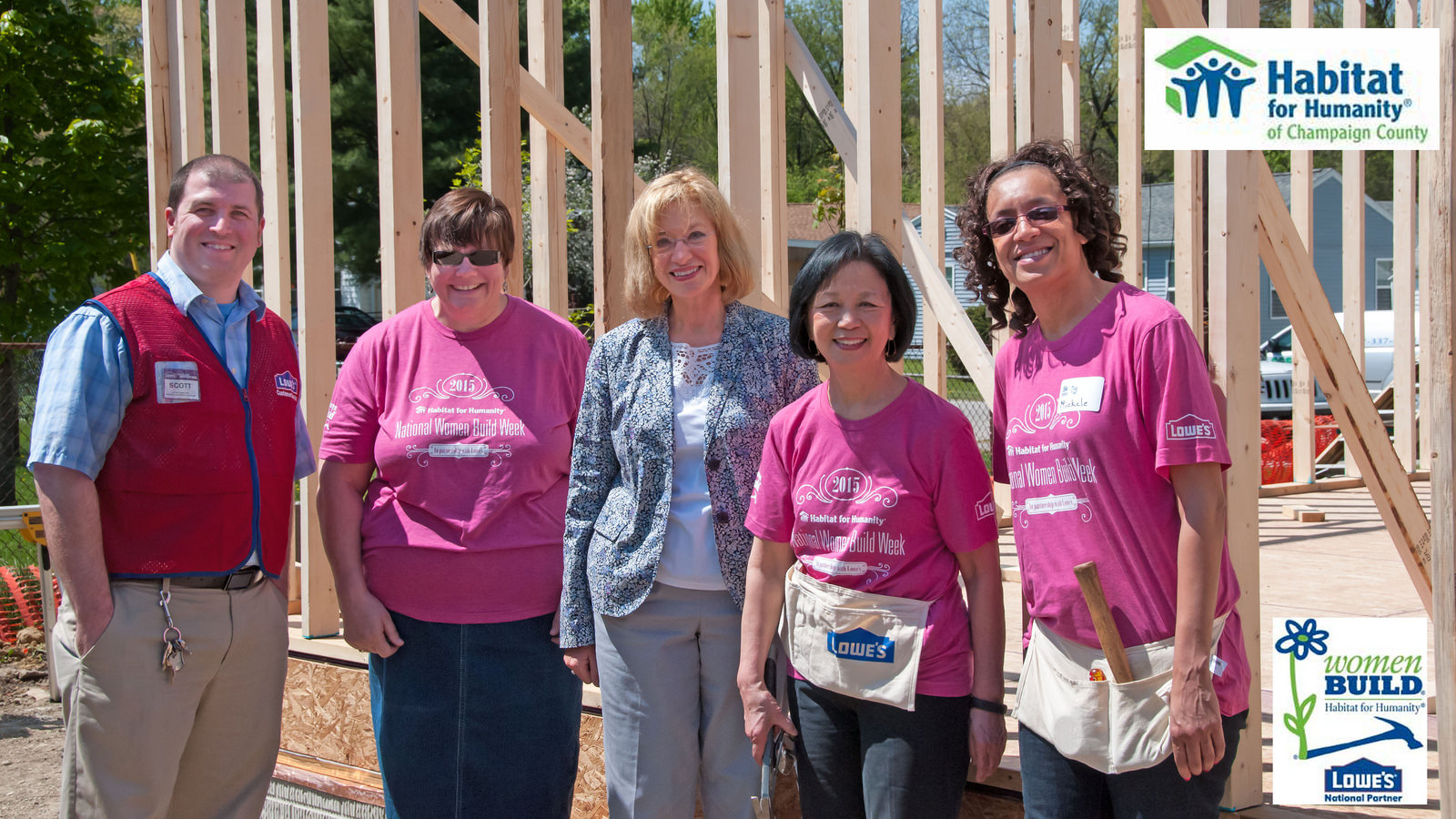 Donate today to support Women Build and help the fight against poverty housing.
What is Women Build Homes?
Women Build is Habitat for Humanity's volunteer program for women who want to learn construction skills and make a difference by building homes and communities. Women Build projects are carried out by Habitat affiliates across the United States, and by Habitat organizations around the world. Women at these builds have furthered Habitat's home-building mission by helping to construct more than 1,500 houses.
The mission of our Women Build program is to enable U.S. and international affiliates to recruit, educate, and nurture women to build — and advocate for — simple, decent, and affordable houses in their communities.
Women Build brings women together  from all walks of life to address the housing crisis facing millions of women and children worldwide.
Want to get involved?
Women Build Homes committee meets the 1st Wednesday of each month at 5:30pm at the Habitat offices (119 E University, Champaign). Come check a meeting out! Contact Kim Gollings for more information or call 217-819-5110.