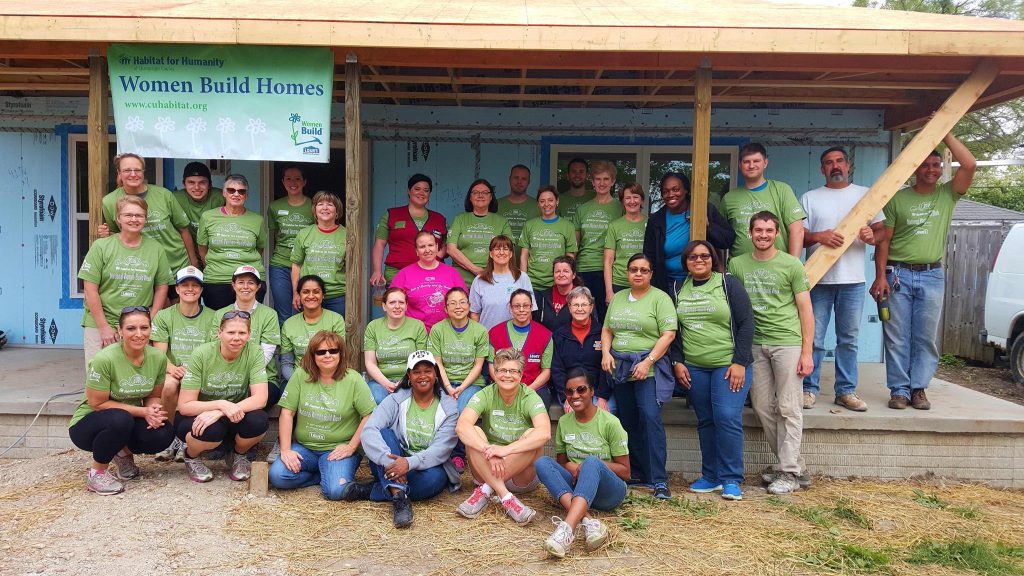 Women Build Event! Fall 2022-Spring 2023
Women of Champaign County are coming together this fall and spring to build a home for the Hull family! Women led businesses and groups from around our community are invited to join in this great opportunity. Take a look at the ways you can participate!
Sponsor a Build Day!
If your women-owned/led business, women's small group, coworkers, friends, family, or philanthropic group would like to sponsor one of the build days please click on the links for information below.
How to "sponsor"? We are looking for women to take action by committing to volunteering for a build day & supporting Habitat financially with a $2,000 group goal.
We are so grateful for our Women Build Sponsors:
Other Ways You Can Get Involved.
🔨You don't have to lift a hammer to help! 🔨
If a full sponsorship is not financially the best fit for you right now, you can participate in other ways too!
Financial Support
Not able to commit to a build day but would love to support Women Build financially, we would appreciate the philanthropic partnership.
Consider these fundraising goals:
$25 – holds dreams together with boxes of nails
$50 – provides hard hats to keep our volunteers safe
$100 – brightens walls with paint
$250 – frames the door to welcome a family home
$500 – landscapes a yard where children can play
$1,500 – drywalls a child's bedroom
*Note: In the comments section on the Donation page write: "Women Build" and share your group's name.
Foodies Chip In!
🥪Does your group enjoy providing meals?🥪
On each of our build days, we would like to have water, snacks, and lunches for our hardworking volunteers. Our most favorite meals have been made with love by women in our community!
Next steps: Contact Kim Gollings via email or call 217-819-5110. She can arrange with you a date, the number of meals, the address for the food drop-off, and any dietary restriction info necessary.
Women Build Clinics
Coming Soon!